Onset 1.5.0-alpha (Protocol Compatibility 6)
Client changelog
Add prison level (Teleport location: -167958.000000, 78089.000000, 1569.000000)
Add new door system which can be interacted by the player pressing 'E'

New functions: GetStreamedDoors, GetDoorLocation, GetDoorCount (See server functions to create doors)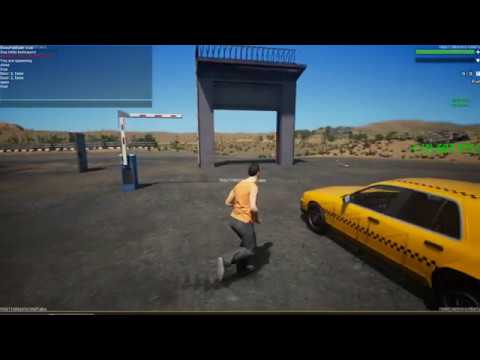 Add fireworks! CreateFireworks (Video)
Add "REVIVE", "CUFF", "CUFF2" animations (@Kuzkay)
Improve "HANDSUP_STAND" and "HANDSUP_KNEEL" animation (@Kuzkay)
Helicopter network synchronization is much smoother now. No more jerking around in the air.
All doors in the world have been replaced with the new door system. (Load WorldDoors.lua on the server)
Gas station doors have spring back physics (@andrew)
Add kitchen props and some prebuilt houses to the object list.
Add function SetMouseLocation(x, y). Only works within viewport bounds.
Add function IsCmdPressed(), IsAltPressed()
Some license plates should be attached to the trunk.
GetPlayerPropertyValue now works on local player (@Kuzkay)
Fix password dialog showing unused "OK" button.
Fix falling through map when getting out vehicles lying on the side (@Kuzkay)
Fix client package file name length still being 40 chars (@JanHolger)
Package files can now have multiple dots like "bootstrap.min.css" (@JanHolger)
Allow pcall in non -dev sessions (@JanHolger)
Add GetVehicleLicensePlate()
Add OnPlayerStartEnterVehicle, OnPlayerStartExitVehicle. Return false in the event to prevent players from entering. (@x7airworker)
Add additional collider to chain-link fence to prevent vehicles from driving through it. (@Kuzkay)
Chat will now fade out if input is not focused (@andrew)
Fix weapon menu not closing sometimes after releasing the button.
Fix aiming not working if sprint key was released during jumping before.
Voice settings and push to talk should be fixed.
Server changelog
Add new door system which can be controlled by scripts.

New functions: CreateDoor, DestroyDoor, SetDoorOpen, IsDoorOpen, GetDoorModel, Set/GetDoorLocation, Set/GetDoorDimension
New events: OnPlayerInteractDoor
Load WorldDoors.lua which contains all doors in the world for walkable buildings.

Add some new helper functions: GetPickupLocation, GetText3DLocation, GetPickupLocation, GetLightLocation, GetVehicleLicensePlate
Package files can now have multiple dots like "bootstrap.min.css" (@JanHolger)
Removed OnVehiclePickupHit, use OnPlayerPickupHit and GetPlayerVehicle instead