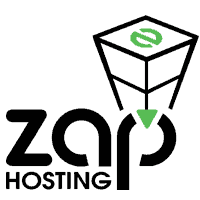 Zap Hosting is a hosting company based in Germany that has offered numerous game servers, web spaces, top-level domains, as well as virtual private and root servers since 2010. Zap Hosting has recently released the server hosting for the "Onset" game after the early access launch on the Steam platform.
We provide easy configuration for your server from as low as €4.90 ($5.43) per month and offer locations in Germany, England, Canada, United States, Brazil, Australia, and Singapore! We offer around the clock support from both German-speaking and English-speaking support members via the live chat or ticket system.
Our standard hardware for the server can be found by clicking this link;
https://zap-hosting.com/onsetgame
and you are able to upgrade your service at any time from our convenient upgrade panel.
We offer free File Transfer Protocol access via your preferred client (FileZilla or WinSCP), as well as the ability to change your game to anything you would like (without data loss as long as the Operating System is the same) as long as it matches the current slot price you have booked with us or it is lower than your current booked slot price.
We also offer free MySQL/PMA databases via our web interface that you can use with your Onset server! This is included with all of our other game servers as well.
You can join our Discord community here;
https://discord.gg/RgDJP92
You can find other services we offer by going here;
https://zap-hosting.com/en/